Floats are produced in sizes from 550 - 1650lbs, amphibious or straight. Basic dimensions are showed on sketches on the right side column.They are designed and produced accordingly customers requirement, yours ideas can be implemented into design and production, if possible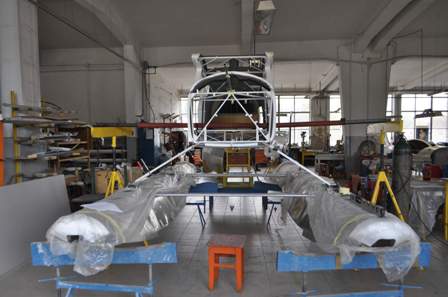 Floats are made from anticorrosive 6061T6 aluminium alloy sheets. On the top and side skins of floats are used solid rivets, closed blind rivets on bottoms. Floats are water sealed by polyurethan mastic. Each float is separated into waterproofed sections (6 or 7, depends on design), so if there is any leackage or damage, water will not penetrate into other sections. On the front each float has fiberglass aerodynamical cover, which can be changed if damaged. On the back side are installed water rudders, that help to control aircraft movement on water. Delivered set includes 2 floats with rudder installed on each of them. Other equipment can be ordered.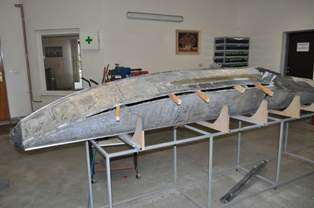 PK floats rework - how to make from scrap new floats.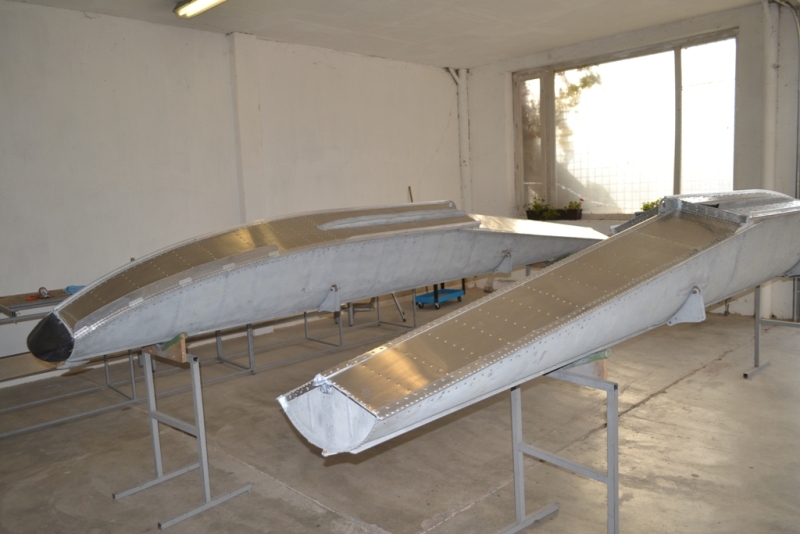 Replacement of EDO 2000 floats bottom skins and side dents patching.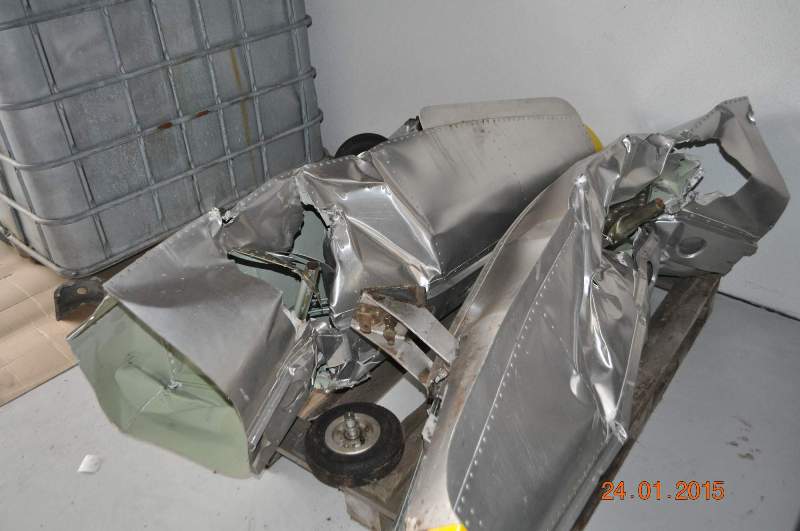 Did you damaged or crashed your floats? We can repair them. Click at photo and see pictures from repair of CZAW/Zenair floats.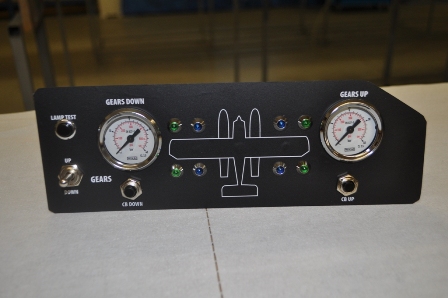 If you want to get control panel, let us know, we are able make it. Dimensions and parts layout will be discussed with you. For gears position highlighting are used LED lamps, green (gears down, grass) and blue (gears up, water).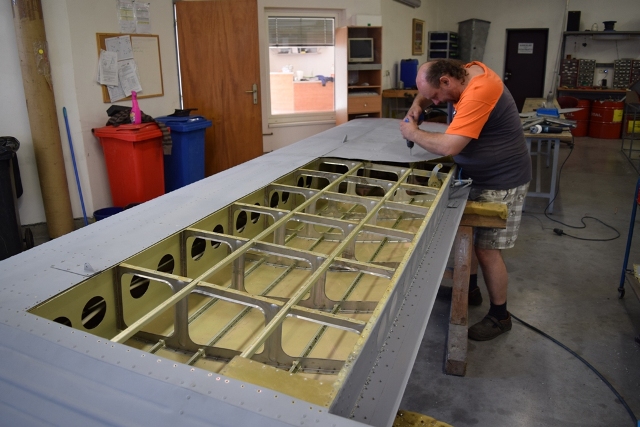 If you need repair of aircraft parts, as wings, tail parts, doors, etc., we can do it. Also TIG welding and laminate works can be arranged.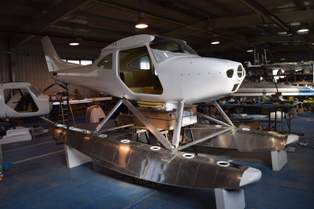 Do you have floats and want rig them? If you need to get material for rigging, I can supply it. See material list and pictures of parts, any modification available.