If you are looking for floats for Ultralight or Light sport aircraft (LSA), then see pictures and description of our products. Floats are available in sizes from 550 to 1650 lbs, straight and amphibians, classical aluminium riveted construction.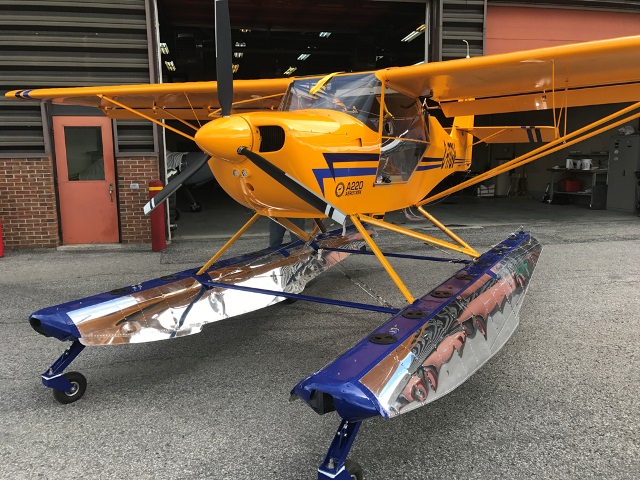 Let me introduce our company shortly. We started work on floats as full time job in 2012 year. Before this date we made floats as a hobby, since 2000 year.

Generally, we haven´ t floats on stock (ready for delivery). Floats are made per order, accordingly aircraft type, different position of brackets for rigging installation and different position of bulkheads related with it. Technical items are discussed with customer and customer´s requirements are implemented into design and production, if it is possible.
Take a look on other pages of website, you will find there pictures, description, video. If you have any question regarding floats UL, LSA or Experimental category, contact us, we will give you information.